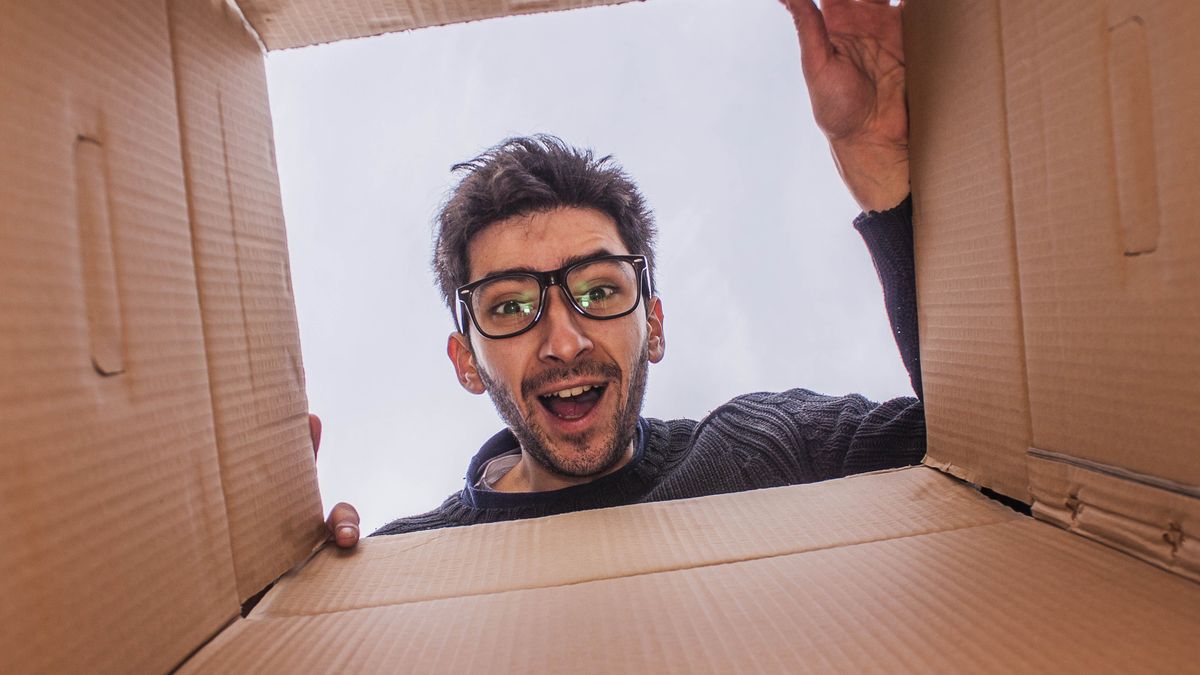 Australians might be spending more time at home in 2020, but that doesn't seem to have dampened our enthusiasm for shopping – in just the first eight weeks of the current lockdowns, ecommerce was up 80% since the same time last year, according to Australia Post estimates.
This explosion in activity shows that Australians are more aware of – and comfortable with – making purchases online than ever before. That means there's arguably never been a better time to be a seller, and if you're looking to do a bit of decluttering, then selling your unwanted items online is (as the saying goes) a great way to turn what would otherwise be trash into treasure.
Plus, by selling rather than binning old products, you'll be removing those items from the waste cycle and extending their lifespan – it's a real win-win.
Whether you're looking to sell just a few items or turn it into an ongoing project, eBay is Australia's largest online marketplace and therefore the perfect place to get started. 
For anyone looking to set up as a seller on the site, we've laid out five essential tips and tricks you need to know to get the best results.
1. Pick the right items
Before you create a listing on eBay, it's worth asking yourself one simple question: "Is this item worth selling?" Popular categories on eBay include electronics, fashion, toys and collectables, so these are good places to start when considering what to prioritise.
If you're unsure whether people will be interested in an item, you can search eBay to see if there are any listings for similar products – and also use the search filters column to specifically find recently sold items, as these can give you some indication of what an item is worth.
While you can sell almost anything on eBay, there are prohibited and restricted items you should be aware of. Some of these include adult items, alcohol, animals and wildlife products, drugs, firearms and used cosmetics. For the full list, be sure to check out eBay's policy page.
2. Create a standout listing
Once you know what item you want to sell, you should take care to make the title of your listing descriptive and therefore easy to find – after all, you can't sell something if nobody can find it. This means you'll have to think like a buyer, and list your item accordingly.
An easy way to do this is to search for what you're selling, and see how other sellers are describing the item. You can also filter your result pages to show only 'completed items' and 'sold items', which will help you figure out which listing titles have been seen and bought by buyers – and perhaps just as important, which ones weren't.
You should include details such as model and colour in your item listing, so, rather than listing a 'Fitbit', a descriptive title such as 'Fitbit Charge 3 activity tracker (rose gold/blue grey)' will likely be more successful.
If the item you're selling has been sold on eBay previously, the site may automatically suggest a category and product description for you. You should definitely consider these suggestions, and if you're selling a second-hand item, be honest about any faults or flaws with the product. 
Nobody likes to be duped, so be truthful with your potential buyers and you'll be less likely to receive a request for refund, and more likely to get a positive customer rating, which is critical if you plan on selling multiple items over a long period of time.
3. Price it competitively
When it comes to pricing, it's important to remember that shoppers come to eBay looking for a bargain, so even if your item is new, it's unlikely it'll sell if you list it at full retail value.
On the other hand, people can also come to eBay looking for rare or collectable items. If you have something to sell which falls firmly into these categories, it's a good idea to provide a Certificate of Authenticity of the item if available, and to ensure that your authenticator is reputable.
No matter what you're selling, as we've mentioned above it's wise to search for your item and select the filters for both 'completed items' and 'sold items' so you can get an understanding of what price buyers are ready to pay for your item. Before settling on a price, it's also wise to work out how you'll ship the item (and whether you or the buyer will pay) so you can ensure you'll make a profit once shipping costs are factored in.
eBay has recently expanded its payment options so buyers have more ways to pay, including credit card, direct debit or even Afterpay, which allows the buyer to split the cost into four payments for more convenience. Better yet, from the seller perspective, it doesn't matter what payment type the buyer chooses; even if Afterpay is used, for example, you'll still receive the full sum up front.
4. Take good photos
People shop with their eyes, so taking high quality photos of the item you want to sell will improve your chances of success. You'll want a clear picture with good lighting and a simple background that won't draw away attention.
To make things a little easier, if you take photos with eBay's mobile app, you'll be able to use its inbuilt photo editor to remove any unwanted background elements with a few taps.
It's a good idea to include photos taken from every angle of the item you're selling, as well as adding pictures that highlight any faults or flaws to ensure full transparency with your potential buyers.
It's worth noting that if you're selling a used item, it's against eBay's policy to use stock photos in your listing. Even if you're selling a brand new item though, it's still a good idea to take your own photos, as stock images may be copyrighted.
5. Maintain a high customer rating
As high-quality, accurate photos build trust with your potential buyers, so too does your feedback score.
Whether you're a seller or not, every eBay member has a feedback rating. An account earns feedback through both purchases and sales, and the more positive feedback you have, the more trustworthy you will be to the eBay community.
While it's not impossible to make a successful sale with little or no feedback score, it could be slightly harder. If you're a new user looking to build your score, you could start to build your eBay rating by purchasing a few items you'd need anyway, so that the other sellers you buy from can rate you.  
When it comes to getting positive feedback from your buyers, it doesn't start and end with you shipping the item on time. Be open and responsive to customer questions about what you're selling, and you'll be more likely to make the sale and get that all-important positive customer rating.